My name is William Galileo
Clear & Insightful
Tarot Readings in Toronto
For those burning questions and for the answers you seek book a private
in-depth tarot card reading now.
About William Galileo
Accurate Psychic Empath & Tarot Reader in Toronto
Clear insight into your relationship is just a few clicks away! Want to know if your ex is thinking about you? Wondering what would happen if you and your friend took things to the next level? Want to know what's blocking you from love?
As a powerful and accurate psychic empath, I can easily tap into the energy of others and gain access to their deepest desires. I have over 20 years of experience in heart-related matters, and I specialize in all types of relationships.
My Philosophy
The future is not written in stone, but Tarot cards can help us see things that are not easily seen — and start conversations we may be hesitant to begin.
My Approach
My advice is non-judgmental, kind, and patient. I will hold up the mirror to reveal hidden information about your relationship and help you move forward.
Relationship Tarot Reading
Are you looking for love?  Are you having trouble in your relationship? Has it finally come to a breakup? Are you wondering if it's really over? Are you ready for new love?
General, Clear & Insightful Tarot Reading
Not sure which type of reading to choose? Just want to check-in and see what the cards have in store for you? If you have a question or just want more insight into your situation, I can help. This reading will give you clear and penetrating insight your are looking for!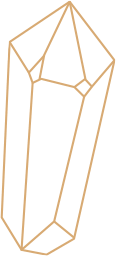 Work & Career Tarot Reading
Trouble at work? Struggling with your manager? Looking for your dream job? Looking for insight into your financial woes? Just want to check in on how things are going?
Spirit Guide Tarot Reading
We all have multiple spirit guides. Which of your spirit guides is trying to contact you right now? Who are they and what messages do they have to share with you?
Shadow Work Tarot Reading
Shadow work is a way to uncover our shadow selves. When we bring our shadow into the light, we're able to change destructive behaviours, heal past hurts, and become happier and more self-confident.
For closure, for reassurance, for peace of mind… maybe just to check in. We all know someone who has passed, or wish there was one last conversation to be had.
Are You Psychic? Tarot Reading
Do you want to know more about your spiritual path? Do you think you might be psychic? This reading will give you insight into the steps you need to take to develop your gifts.
Testimonials
Satisfied Clients
William never steered me wrong, he's such a honest and sweet soul. Very accurate and spot on!
I love him! Sweet and straightforward, yet kind to prepare you for horrible news. I have closure.
Always a pleasure connecting! He is always spot on with his reading and it's interesting how he can connect with other energies / situations as well. Certain things he mentioned has been brought to the surface later on. Looking forward to more unfolding ✨
Hands down the best reader on here!!!! I would recommend everyone to try him. You will not be disappointed! He's right on point every time. He really helped me through a very dark moment in my life and I appreciate it from the bottom of my heart.
Tells you what you need to hear, not what he thinks you want to hear. Authentic presentation of truth with a calming projection. Would highly recommend him without hesitation. Thank you so much for my clarity.
William is so honest and definitely doesn't sugar coat anything! Thank you for the reading. A very good reader with a great energy.
Finally I found someone who doesn't give you the typical generic "he's been hurt before, you're soulmates, you need time" blah blah blah. I got insight. I got details. Everything he said made sense and definitely described my situation accurately. I love how he gave me both the good and the bad, very very satisfied with the reading 🙏
Truly amazing! Accurate, detailed, patient and truly blessed with a gift. Thank you so much!
William is very empathetic and kind. He really hit everything on the head for my reading and I absolutely will be coming to him for a reading again.
William was super kind and insightful. His reading was accurate and gave me a lot of clarity around my situation. Thank you so much for your help!
blog
Weekly Tarot Readings, Tips and Spreads
Explore how tarot cards can offer guidance in the sudden disappearance of a lover. Find out more.
Explore how tarot cards can offer guidance in the sudden disappearance of a lover. Find out more.
Explore how tarot cards can offer guidance in navigating the path of summer fling turned serious commitment. Find out more.