Order the tarot reading of your choice from the options below.
Your reading will last up to your choice of 30, 45 or 60 minutes. Be sure to give yourself plenty of time to ask questions and get to the bottom of the matter.
Once your order has been received, I will confirm an appointment time that works for you — usually the same day.
Your reading will take place LIVE over your choice of a video or phone call.
Relationship Tarot Reading
Are you looking for love?  Are you having trouble in your relationship? Has it finally come to a breakup? Are you wondering if it's really over? Are you ready for new love?
General, Clear & Insightful Tarot Reading
Not sure which type of reading to choose? Just want to check-in and see what the cards have in store for you? If you have a question or just want more insight into your situation, I can help. This reading will give you clear and penetrating insight your are looking for!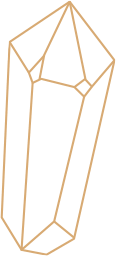 Work & Career Tarot Reading
Trouble at work? Struggling with your manager? Looking for your dream job? Looking for insight into your financial woes? Just want to check in on how things are going?
Spirit Guide Tarot Reading
We all have multiple spirit guides. Which of your spirit guides is trying to contact you right now? Who are they and what messages do they have to share with you?
Shadow Work Tarot Reading
Shadow work is a way to uncover our shadow selves. When we bring our shadow into the light, we're able to change destructive behaviours, heal past hurts, and become happier and more self-confident.
For closure, for reassurance, for peace of mind… maybe just to check in. We all know someone who has passed, or wish there was one last conversation to be had.
Are You Psychic? Tarot Reading
Do you want to know more about your spiritual path? Do you think you might be psychic? This reading will give you insight into the steps you need to take to develop your gifts.