Shadow Work Tarot Reading
Do you find yourself repeating the same patterns and dealing with the same problems over and over?
Confront your dark side
Although shadow work is not always easy, it can be extremely transformative and empowering. It involves acknowledging and integrating the darker aspects of yourself, such as your fears, doubts, and insecurities, in order to achieve greater self-awareness, healing, and growth.
I will interpret the energy and messages from the Tarot cards during our session to help you identify and understand your shadow aspects. Through my intuitive guidance, you will gain clarity and insight into the underlying issues that may be holding you back, as well as practical advice on how to move forward and overcome them.
My Approach to Your
Shadow Work Tarot Reading
My approach to psychic readings is nonjudgmental, kind, and patient. I foster a safe and supportive environment for exploring the depths of your unconscious mind. Each Shadow Work Tarot Reading is a profound process of self-discovery and healing, where you will confront and integrate aspects of yourself that have been repressed or denied.
As a tarot reader with over 35 years of experience, I specialize in shadow work readings that help you uncover and heal the hidden parts of yourself that may be holding you back. Through my intuitive guidance and the energy of the Tarot cards, I will help you identify and confront the shadow aspects of your personality that may be causing you pain, anxiety, or frustration
How To Choose
The Right Duration
Your reading will last up to your choice of 30, 45, 60, 90 or 120 minutes. You will want to give yourself plenty of time to ask all your questions and get to the heart of the matter.
One longer reading is less expensive than two shorter ones. If you have a lot of questions, consider getting a longer reading to save money in the long run.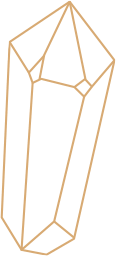 What To Expect
After Your Order
Watch for an email from me within a few hours to schedule your order. I am usually able to schedule your reading the same day depending on my availability and your own schedule.
I am in Toronto, Canada which is EST/ EDT (depending on the time of year). I generally work evenings and nights from 7pm to 1am EST/EDT. If this range of times doesn't work for you, we will find a time that does.
Your Shadow Work Tarot Reading will be delivered over a phone or video call, ensuring your privacy and confidentiality. You can enjoy the comfort of your own home while receiving personalized guidance from a professional tarot reader.
Begin Your Transformational Journey
So, if you are ready to embark on a transformative journey of self-discovery and healing, book a Shadow Work Tarot Reading with me today. You will gain a deeper understanding of yourself and your life, and unlock the power and potential within you to create a happier, healthier, and more fulfilling life.
Schedule your reading today and begin a journey of self-discovery and healing that will change the course of your life for the better.
Connected to my situation in a way I didn't expect. He actually described my feelings through the cards and allowed me to gain some insight regarding something that has been stressing me 💙 very good I recommend
William helped me sort out a very difficult and confusing situation. He gave me some good advice as to how to proceed and I feel better prepared to handle what could be coming next. Thank you, William, for your insight. I will be calling again.
Very honest and insightful. Speaks the truth with kindness. Very appreciative of his ability to clarify the truth. Encouraging when I felt lost and in desperate need of guidance. Very accurate. Opened my eyes to the situation and helped and continues to help me through this crazy life. Thank you for seeing me as a I truly am and helping me to be the person I am meant to be.