Relationship Tarot Reading
Are you having trouble in your relationship?
Wondering if it's really over?
Or just starting out and want more insight?
I can help you
find your truth
The cards give me clear insight into what your person-of-interest is thinking, how they are feeling, and what they want—as well as where the relationship is headed.
Love and relationships can be complicated, but a psychic reading with me will clear the fog and provide you with a true and accurate reflection of your situation. With this insight, it will be easier to decide whether to continue a relationship or to let go of one.
My Approach to Your
Relationship Tarot Reading
My approach to psychic readings is nonjudgmental, kind, and patient. I understand that relationships can be emotional and complex, and I am here to offer you a safe and supportive environment in which to explore your feelings and gain clarity about your love life.
As a powerful and accurate tarot reader and relationship psychic, I can easily tap into the energy of others and gain access to their deepest desires. With over 35 years of experience in heart-related matters, I specialize in all types of relationships, including LGBTQ+.
How To Choose
The Right Duration
Your reading will last up to your choice of 30, 45, 60, 90 or 120 minutes. You will want to give yourself plenty of time to ask all your questions and get to the heart of the matter.
One longer reading is less expensive than two shorter ones. If you have a lot of questions, consider getting a longer reading to save money in the long run.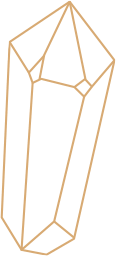 What To Expect
After Your Order
Watch for an email from me within a few hours to schedule your order. I am usually able to schedule your reading the same day depending on my availability and your own schedule.
I am in Toronto, Canada which is EST/ EDT (depending on the time of year). I generally work evenings and nights from 7pm to 1am EST/EDT. If this range of times doesn't work for you, we will find a time that does.
Your love tarot reading will be delivered over the phone or via video call, protecting your privacy and ensuring confidentiality. You can count on me to give you a personalized, insightful reading to help you navigate the difficulties and complexities of your relationships.
What I Need From You to Begin Your Relationship Tarot Reading
All I need is your first name and the first name of your person of interest, as well as some basic context, such as how long you've been together and, if relevant, how long you have been apart.
If there is something specific you would like to know, tell me. If you tell me what you know, I can focus on giving you the answers you seek.
Are you ready to gain the clarity and insight you need to move forward in your love life? Purchase a relationship tarot reading with me today and let's unlock the secrets of your heart together!
Tells you what you need to hear, not what he thinks you want to hear. Authentic presentation of truth with a calming projection. Would highly recommend him without hesitation. Thank you so much for my clarity.
Third time and will keep coming back! William cares about each reading we do and I feel comfortable telling him anything. At this point I've recommended him to four people and will recommend him to anyone that will listen!
Very honest and insightful. Speaks the truth with kindness. Very appreciative of his ability to clarify the truth. Encouraging when I felt lost and in desperate need of guidance. Very accurate. Opened my eyes to the situation and helped and continues to help me through this crazy life. Thank you for seeing me as a I truly am and helping me to be the person I am meant to be.