Looking for greater clarity and insight?
Not sure which type of reading to choose? Just want to check-in and see what the cards have in store for you?
The clarity you seek
If you want to talk about completely different areas of your life in one session or if you don't know where to start: this Custom Tarot Reading may be just what you need. Whether you're seeking clarity, validation or guidance, I am here to support you on your path.
During our session, I will use the energy of the Tarot cards to connect with your higher self and provide guidance on any areas of your life where you seek clarity and direction. You can choose the focus of your reading, whether it's your relationships, career, finances, or spiritual path. With your Customized Tarot Reading, you will receive the guidance and insight you need to move forward with confidence and clarity.
My Approach to Your
Custom Tarot Reading
My approach to psychic readings is nonjudgmental, kind, and patient. I understand that each person has their own unique experiences, challenges, and aspirations. So I approach each session with an open mind and an empathetic heart. I create a safe space for you to share your concerns and desires without fear of judgment.
I will customize your reading and the spreads I use to your specific situation. I will help you formulate your questions and give you the insight you are looking for. Whether you're looking for guidance on a specific issue or seeking a more comprehensive reading that covers multiple areas of your lifes, I will bring you the guidance and insight you need to make informed decisions and live a more fulfilling life.
How To Choose
The Right Duration
Your reading will last up to your choice of 30, 45, 60, 90 or 120 minutes. You will want to give yourself plenty of time to ask all your questions and get to the heart of the matter.
One longer reading is less expensive than two shorter ones. If you have a lot of questions, consider getting a longer reading to save money in the long run.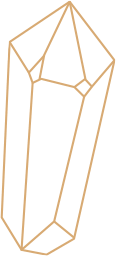 What To Expect
After Your Order
Watch for an email from me within a few hours to schedule your order. I am usually able to schedule your reading the same day depending on my availability and your own schedule.
I am in Toronto, Canada which is EST/ EDT (depending on the time of year). I generally work evenings and nights from 7pm to 1am EST/EDT. If this range of times doesn't work for you, we will find a time that does.
Your Custom Tarot Reading will be delivered over a phone or video call, ensuring your privacy and confidentiality. You can count on me to give you a personalized, insightful reading that will provide you with validation, comfort, and closure.
Are You Ready for Clarity?
So, if you're ready to gain greater clarity and insight on your life's path, then I invite you to schedule a Custom Tarot Reading with me today. You will receive personalized and insightful guidance that is tailored to your specific needs and questions.
Schedule your reading today and discover the peace, healing, and closure that await you.
William is a kind person with so much light and peace beaming off him. His energy drew me in immediately and I knew he was the right person for my reading. He lead me down the path I needed to be on, not the one I superficially wanted to be on. I'm very thankful for his honest and thorough reading.
Amazing as always! Very personable and easy to talk to. Cares about each person he speaks to and really puts his all into readings. Have recommended to two others since first reading in December and we all plan to be repeat customers!
I have to say that he's been the most accurate out of all I've spoken to so far. He takes his time, he listens, doesn't over talk. Gives you straight up answers. For this I truly appreciate him. It feels like he truly cares, talking to me as if he has known me for years as a good friend. Thank you!!