Am I Psychic Tarot Reading
Do you think you might be psychic?
Had a feeling you couldn't explain? Feeling a pull toward the spiritual realm?
Identify and develop your psychic abilities
If you have ever wondered whether you have psychic abilities or not, then you have come to the right place. As a powerful and accurate psychic empath and tarot reader, I specialize in answering the question: "Am I psychic?"
During our session, I will use my own empathic gifts and my tarot cards to understand your individual psychic abilities, providing you with personalized guidance that is tailored to your needs. Your Am I Psychic Tarot Reading will help you identify and develop your psychic abilities.
My Approach to Your
Am I Psychic Tarot Reading
My approach to psychic readings is nonjudgmental, kind, and patient. I understand that using your psychic abilities can leave you feeling vulnerable and overwhelmed. In your Am I Psychic Tarot Reading I provide a safe and supportive space for you to explore your feelings, gain insight into your abilities, and speak freely about your experiences.
As part of your Am I Psychic Tarot Reading, I also offer guidance on how to develop your psychic abilities further. I will give you tips, tricks, and exercises you can do on your own to help you unlock your psychic potential and manage overwhelm.
How To Choose
The Right Duration
Your reading will last up to your choice of 30, 45, 60, 90 or 120 minutes. You will want to give yourself plenty of time to ask all your questions and get to the heart of the matter.
One longer reading is less expensive than two shorter ones. If you have a lot of questions, consider getting a longer reading to save money in the long run.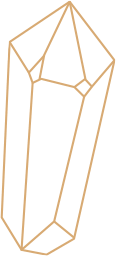 What To Expect
After Your Order
Watch for an email from me within a few hours to schedule your order. I am usually able to schedule your reading the same day depending on my availability and your own schedule.
I am in Toronto, Canada which is EST/ EDT (depending on the time of year). I generally work evenings and nights from 7pm to 1am EST/EDT. If this range of times doesn't work for you, we will find a time that does.
Your Am I Psychic Tarot Reading will be delivered over a phone or video call, ensuring your privacy and confidentiality. You can count on me to give you a personalized, insightful reading that will help you navigate the difficulties and complexities of your psychic development.
Are You Ready to
Explore Your Psychic Abilities?
So, if you are looking for answers to questions such as "Am I Psychic?" or "How do I develop my psychic abilities?", then purchase your Am I Psychic Tarot Reading with me today. I will give you clarity and insight into your psychic abilities and help you develop them further.
Purchase an Am I Psychic Tarot Reading today and let's unlock your psychic potential together!
Connected to my situation in a way I didn't expect. He actually described my feelings through the cards and allowed me to gain some insight regarding something that has been stressing me 💙 very good I recommend
I cannot stress enough how accurate William was in my reading. He mentioned things to me that no one else would have known and while the outcome was not what I wanted to hear, It was what I needed to hear and I'm thankful for that. I'm only sorry that I can't give more than 5 stars.
I can't believe how accurate Mr. Galileo's reading was about my situation. He was very thorough, very patient and very kind. He took his time and even wanted to make sure I understood everything before closing the reading. I will definitely be requesting Mr. Galileo again, soon!!!