My name is William Galileo
Clear & Insightful
Tarot Readings in Toronto
For those burning questions and for the answers you seek book a private
in-depth tarot card reading now.
About William Galileo
Accurate Psychic Empath & Tarot Reader in Toronto
Clear insight into your relationship is just a few clicks away! Want to know if your ex is thinking about you? Wondering what would happen if you and your friend took things to the next level? Want to know what's blocking you from love?
As a powerful and accurate psychic empath, I can easily tap into the energy of others and gain access to their deepest desires. I have over 20 years of experience in heart-related matters, and I specialize in all types of relationships.
My Philosophy
The future is not written in stone, but Tarot cards can help us see things that are not easily seen — and start conversations we may be hesitant to begin.
My Approach
My advice is non-judgmental, kind, and patient. I will hold up the mirror to reveal hidden information about your relationship and help you move forward.
Relationship Tarot Reading
Are you looking for love?  Are you having trouble in your relationship? Has it finally come to a breakup? Are you wondering if it's really over? Are you ready for new love?
General, Clear & Insightful Tarot Reading
Not sure which type of reading to choose? Just want to check-in and see what the cards have in store for you? If you have a question or just want more insight into your situation, I can help. This reading will give you clear and penetrating insight your are looking for!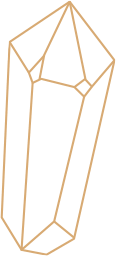 Work & Career Tarot Reading
Trouble at work? Struggling with your manager? Looking for your dream job? Looking for insight into your financial woes? Just want to check in on how things are going?
Spirit Guide Tarot Reading
We all have multiple spirit guides. Which of your spirit guides is trying to contact you right now? Who are they and what messages do they have to share with you?
Shadow Work Tarot Reading
Shadow work is a way to uncover our shadow selves. When we bring our shadow into the light, we're able to change destructive behaviours, heal past hurts, and become happier and more self-confident.
For closure, for reassurance, for peace of mind… maybe just to check in. We all know someone who has passed, or wish there was one last conversation to be had.
Are You Psychic? Tarot Reading
Do you want to know more about your spiritual path? Do you think you might be psychic? This reading will give you insight into the steps you need to take to develop your gifts.
Testimonials
Satisfied Clients
Tells you what you need to hear, not what he thinks you want to hear. Authentic presentation of truth with a calming projection. Would highly recommend him without hesitation. Thank you so much for my clarity.
Third time and will keep coming back! William cares about each reading we do and I feel comfortable telling him anything. At this point I've recommended him to four people and will recommend him to anyone that will listen!
Very honest and insightful. Speaks the truth with kindness. Very appreciative of his ability to clarify the truth. Encouraging when I felt lost and in desperate need of guidance. Very accurate. Opened my eyes to the situation and helped and continues to help me through this crazy life. Thank you for seeing me as a I truly am and helping me to be the person I am meant to be.
blog
Weekly Tarot Readings, Tips and Spreads
Here is the collective reading for this full moon in Scorpio, May 05, 2023. This reading uses a Full Moon in Scorpio Tarot spread from @labyrinthos which uses Death as a kind of significator.
Here is the collective reading for Spring Equinox, March 20, 2023. This reading uses a Spring Equinox Tarot spread from @thewordwitch
Here is the collective reading for this Full moon in Virgo, March 07, 2023. This reading uses a Full Moon in Virgo Tarot spread from @labyrinthos which uses the Hermit as a kind of significator.